It's painful to watch bachelor parties from out of town make the same mistakes that so many other bachelor parties have made. Mistakes that could have easily been avoided with a little online research or even easier, one phone call to us. Here's the top 5 mistakes Americans make when they come to Montreal.
5. Getting Ripped off at a Strip Club
Americans are like walking targets for hustlers. Do your research and find out which strip clubs have the best customer reviews and find out how much dances are before you walk into a club. When it comes to dances always ask a doorman or manager how much the dances are, don't ask the girls they may tell you it's $40 when it's really $15 per dance. Lots of clubs offer 1/2hour or hour rates for dances and it's usually written somewhere, but ask the management to be sure and keep track of time so you don't get ripped off or overcharged by the girls. 
Also keep in mind the exchange rate: USD is worth more than CND so I suggest exchanging your money before going anywhere. Some clubs and bars will exchange your money for you but at lower rates. 
4. Assuming They can Easily Pickup Montreal Girls
 
Most American guys come to Montreal with the misconception that they can pick up tons of  girls in Montreal. Unless you're a celebrity chances are you'll be striking out. Firstly if you don't speak French that language barrier is going to be a problem. The best advice I can give is NOT to ask girls how you say short sentences like "you're beautiful", it makes you look dumb and unoriginal (so many American dudes do this for some reason). Just don't even try to speak French so you save yourself the embarrassment and move on to a girl who understands and speaks English. 
Secondly your style of clothing might work in America but that 'preppy boy summer Hamptons' look or 'clean cut all-American boy' look doesn't work in Montreal. Montreal girls like guys with either street style or that European chic/classic look. If you're going clubbing keep it simple: wear a black fitted shirt or t-shirt with nice fitted jeans. Keep the work dress shirts and bright colored jeans or polo's at home.
Lastly girls don't want to party at a table that's full of dudes only. Not sure about American girls, but women in Montreal are attracted to men who are surrounded by other beautiful women. Assuming you can get girls to your table just because you buy bottles is a mistake I see guys make all the time, you need a wingman or wingwoman from Montreal to hook you up and introduce you to girls. Call us, we have hot hostesses who will party the night away with you and introduce you to more girls. 
3. Assuming They can Find Good Clubs and Bars on Their Own
There's new clubs bars and restaurants opening and closing in Montreal every month, so no matter how much research you do you can arrive in Mtl and discover the hotspots you wanted to check out are passe, closed or not what you thought they were (again that language barrier thing). If you're only going to be in Montreal once in your life with your all your best friends why leave your one weekend of fun up to fate when you can hire bachelor party planners who know the city and can hook you up everywhere!?  
2. Shitty Accommodations
What can I say? The guy planning the bachelor party should have started planning months in advance. It's highly recommended to do your research and find accommodations that are party friendly obviously. If you're going to rent hotel rooms make sure to rent one suite. There's nothing worse than partying in a small hotel room with 2 double beds and no music, what a buzz kill. 
1. Ugly Strippers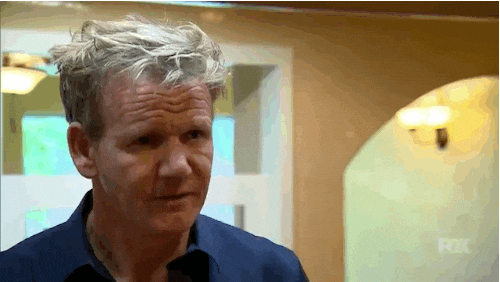 Avoid this blunder by calling bachelor party planners who work with real strippers and book in advance. Call a company who has experience working with bachelor parties and avoid the escort agencies if you're looking for real strippers. And ask for girls who speak English so they can joke around and party with you. Of course you want hot girls, but personality counts a little too! You want cool AND beautiful girls to have an epic bachelor party experience. Don't take your chances and book a week or at least a few days in advance because the girls get booked quickly. 
Please reload